Over the past couple of years, the retail industry has experienced a rollercoaster of trends. Propelled by the pandemic, ecommerce reached a peak in April 2020, with 19 percent of retail sales occurring online, according to the National Retail Federation. Since then, that number has dropped to 15 percent—still higher than pre-pandemic levels—as consumers return to brick-and-mortar shopping.
"Successful retailers are reimagining their offerings to meet consumers both online and in-store, creating an integrated experience that blends channels. Retailers are driving this transformation through innovative thinking and smart investments that improve the customer experience regardless of how they want to shop," says the NRF.
Think: self-checkout lanes, app-driven personalized shopping, digital displays that are triggered when you approach a product, and virtual driving ranges to test out golf clubs in sporting goods stores.
"'Retail theater' is the term I'm hearing a lot to describe how retailers are elevating the customer experience," says Jimmy Hinshaw, a retail technology and automation solutions expert for Bailiwick. "When people shop, they want to find what they're looking for, they want options of the item they're looking for and they want help when they get to the physical location to ensure they're making the best buying decision. People want an experience, and that's a combination of employees, store layout, and of course products and services."
"If we look at Bailiwick's retail focus, we can really utilize AI at a granular level to optimize operational efficiency," Hinshaw adds. "We can analyze the data and say, 'Here's your overall opportunity, the number of customers you have in a day or a week, and the products or services that are driving the most demand. We'll suggest: here's how you optimize your staffing, your product line, your operation hours, and practices and procedures to ensure you're best serving your customers."
Customers are still warming up to the idea of AI at their favorite quick-service restaurants, but industry experts believe adoption is just a matter of time.
"Voice and similar automation is simply not in enough locations and deployed broadly enough for customers to know whether they need it or not, or prefer it. You could make the same claim of order confirmation boards a few years back. AI could follow a similar path as adoption spreads and the experience matches the buzz," according to the 2022 QSR Drive-Thru Report.
When asked what type of drive-thru and ordering options they'd like to see more of in the future, some AI-enabled responses included automated tech that detects car arrival for pickup orders (37 percent), ordering systems that remember a guest and their preferences (27 percent), ordering systems that remember previous orders (23 percent) and AI that helps make ordering decisions (11 percent).
Taking AI to the next level in the dining industry, a handful of QSRs are testing out robots in their kitchens. "Flippy" can independently identify and fry nearly any type of food and, according to its manufacturer Miso Robotics, the burger-flipping robot makes food prep two times faster, fries 30 percent more food and saves money on fryer labor costs.
Wendy's is also experimenting with an industry-first offering that allows customers to use voice AI tech to order beverages with Coca-Cola Freestyle machines.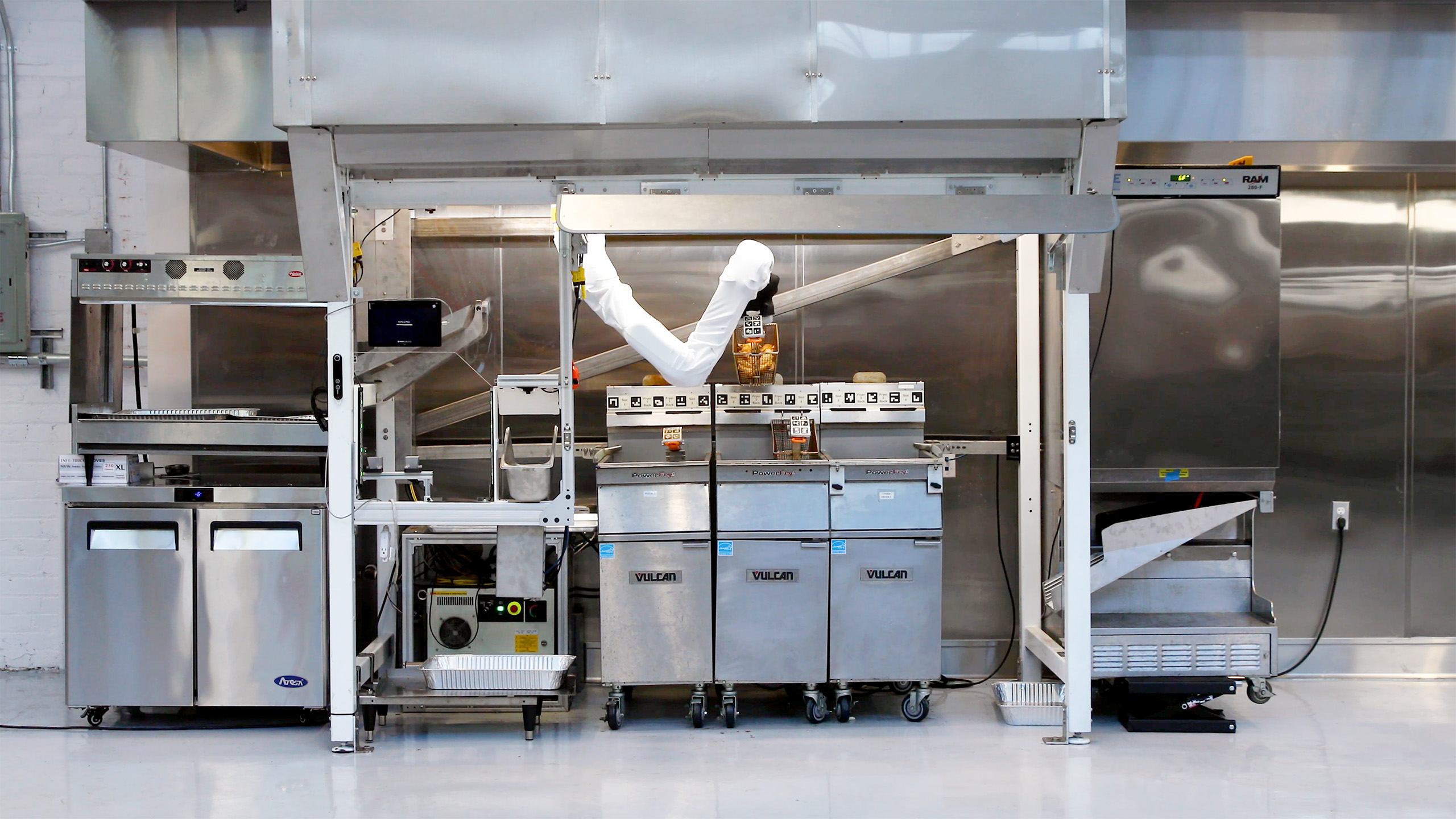 These are just a couple advancements that demonstrate how much AI has impacted the QSR industry in recent years. "Ten years ago, whether you went through a drive-through or you went into a facility, you approached a cashier to order your food. Now, when you approach a drive-through or an indoor kiosk, AI is processing your request," says Hinshaw. "It's more convenient for you to get the items you've ordered faster, and then you can choose whether you grab it and go, sit down and eat inside, or have someone bring it out to your car. The choices have changed."